About NeuroRehab
Our experienced team of specialists will tailor individual programs to assist you in achieving your movement goals, no matter how big or small. We're passionate about helping you reach your full potential and take a professional and caring approach to guide you through your rehabilitation.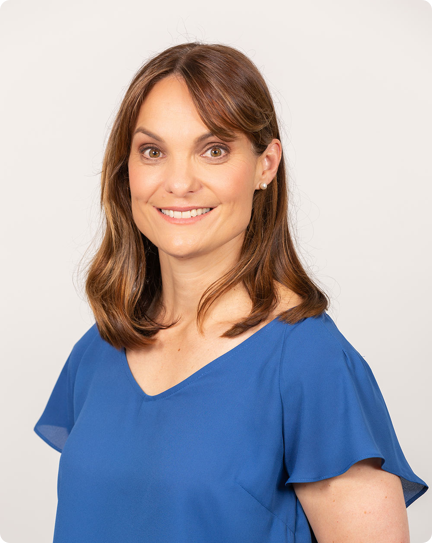 Megan Girdlestone
Bachelor of Applied Science (Physiotherapy)
Member APA and the National Neurology Group
Provider number: 5832653X
Megan is a physiotherapist with over 25 years working in the field of Neurological Physiotherapy. Graduating from the University of Sydney in 1997, her vast experience in acute and rehabilitation settings includes St Vincent's Hospital Sydney, Royal North Shore Hospital, The Canberra Hospital and Calvary Public Hospital Bruce. Megan is currently a sessional academic at the University of Canberra teaching in the area of neurological physiotherapy to both undergraduate and masters physiotherapy students.
Megan is passionate about helping people with neurological conditions reach their full potential. Knowing that everyone's needs are different, her approach is individualised therapy, based on the latest research, targeted at improving function, independence and quality of life. She is particularly interested in optimising function of the arm and leg, improving walking ability and balance, and increasing general fitness and strength.
Megan believes in the importance of Professional Development and giving back to the physiotherapy profession through developing and implementing research. Along with assisting in research activities, Megan provides clinical education, training, supervision and mentorship to Physiotherapy professionals, students and Allied Health Assistants.
Our services
How we can help
Conditions commonly seen include Parkinson's Disease, Multiple Sclerosis, Stroke (acute and chronic), Traumatic Brain Injury, Motor Neuron Disease, Spinal Cord Injury, Functional Neurological Disorder, Brain Cancer, Peripheral Neuropathy, Muscular Dystrophy, Cerebellar disorders, and Rehabilitation after Neurosurgery.
We also specialise in:
Arm and hand therapy
Balance training
Improving walking ability
Optimising fitness in the neurological population
Falls prevention programs
Home exercise programs
Carer education and training
Spasticity and Contracture management
Post-operative rehabilitation
Strength programs following periods of hospitalisation or immobility
Walking aid prescription
One-on-one appointments
Our sessions are focused on your individualised therapy and are not group based.
Personalised programs
No two patients are the same. We tailor our programs to your comprehensive needs.
Connected to ACT Neurology
Located within ACT Neurology Centre means we work alongside some of the best neurologists and allied health professionals.
Further information
No referral required
NDIS and DVA clients welcome
Free parking, wheelchair accessible, disabled parking available
ACT Neurology Centre is a registered provider with Medicare Australia. If you are eligible for a Chronic Disease Management Plan from your GP (previously known as an Enhanced Primary Care plan) you may be able to claim up to five physiotherapy sessions per year.